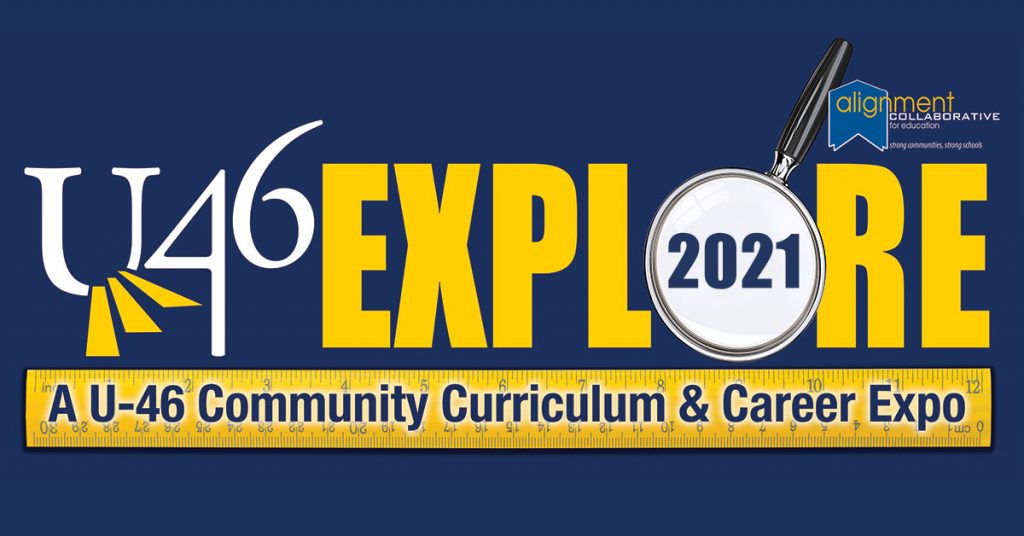 Alignment again partnered with School District U-46 to organize and facilitate Explore 2021 on May 3, 2021. While current circumstances did not allow for all of us to be together in live, exhibit settings, we were able to hold a successful virtual career expo for over 2,200 students. Students worked with counselors and teachers to identify their career interests, and then met with panelists to discuss their educational journeys and real-world experiences. Explore was able to demonstrate the important connection between education and future careers, as evidenced by the engaging and thorough questions received from students.
In addition to offering the students a way to explore careers earlier in their education, the Explore event is also a way for our partners and panelists to show their investment in the community and the future workforce. As stated by one of our 2021 panelists, "Being able to engage and connect with one of the upcoming generations was revitalizing and refreshing. I found it enjoyable to speak to them about various career options and to also talk about my journey to where I am now professionally."
From all of us at Alignment, we want to thank School District U-46, our community partners, volunteers, and students for making Explore 2021 a tremendous success.