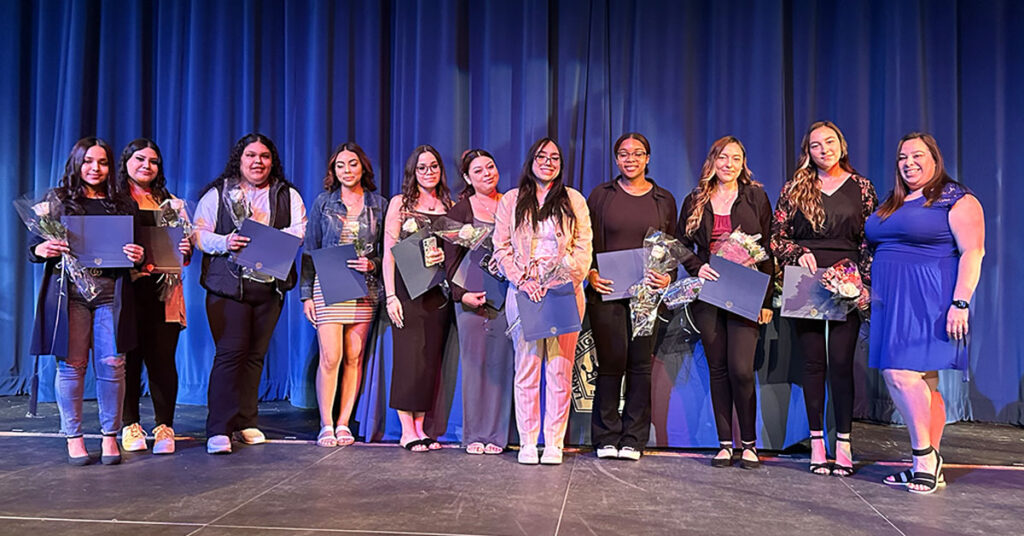 Larkin High School seniors were recognized for their achievements while enrolled in career and technical education (CTE) courses including culinary, education, engineering and healthcare programs. Career and technical education (CTE) teachers had the opportunity to celebrate the students' accomplishments as these seniors prepare to graduate on May 27, 2023 at the NOW Arena.  
Alignment's executive director, Nancy Coleman, participated in the awards ceremony by providing the keynote address. Coleman praised the students for utilizing their high school experience to prepare for future careers where many of these students graduate with highly marketable skills and certifications. As Coleman asked students "What's Next?", she encouraged "seniors to take advantage of opportunities, set goals, and find a career that challenges you to showcase your best performance".
Alignment wishes to recognize all U-46 career and technical education (CTE) teachers for their contributions to ensuring students have the opportunity to graduate academic and career ready.