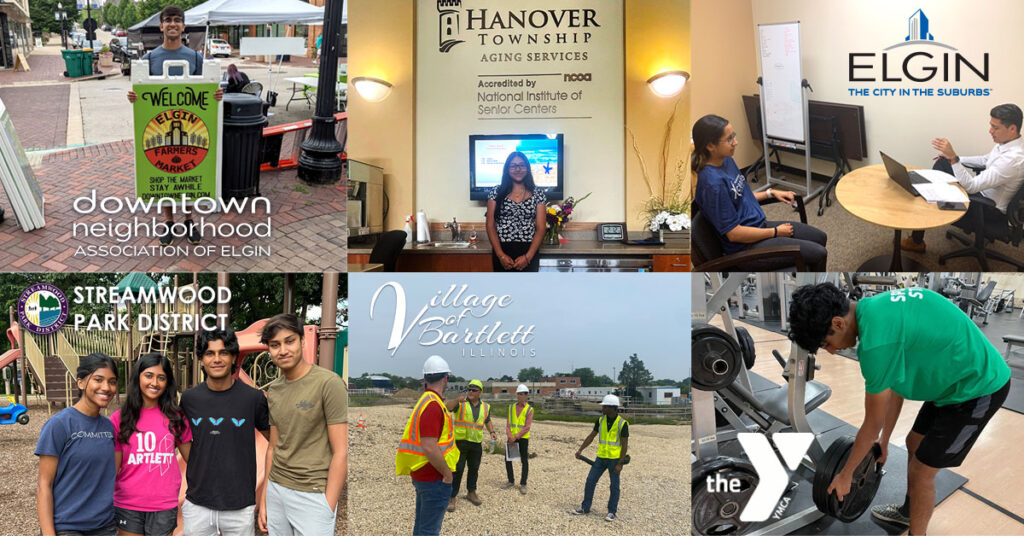 Students Experience Public Service Careers
Alignment joining with the City of Elgin, the Downtown Neighborhood Association, Hanover Township, Streamwood Park District, Taylor Family YMCA, Village of Bartlett, and the Village of Hanover Park, offered 26 high school students the opportunity to gain experience in Business, Marketing, Public Service, and Education settings as part of a summer, work-based learning experience.
Ronin Shah, a student at Bartlett High School and intern for the Downtown Neighborhood Association, described his experience as "being able to gain real life experience working at the DNA. I was able to get that one-on-one community collaboration experience that I would not have had over the summer if I didn't experience this opportunity."
These internship experiences showed students "firsthand" the importance of community service and the positive impact that municipalities and community organizations contribute to the quality of life for families. Students also worked to improve their future employability skills as City of Elgin interns participated in resume development led by Billie Moffett from Gail Borden Public Library and interview skills with the assistance of Alignment's staff at the Elgin Area Chamber of Commerce.
Hosting organizations also benefited. Jeff Janda, Executive Director of the Streamwood Park District, "readily agreed to host a team of summer interns. The interns contributed their ideas and creativity to enhance our marketing and communications efforts throughout the community."
Thank you to our community partners and municipalities for making these experiences possible.