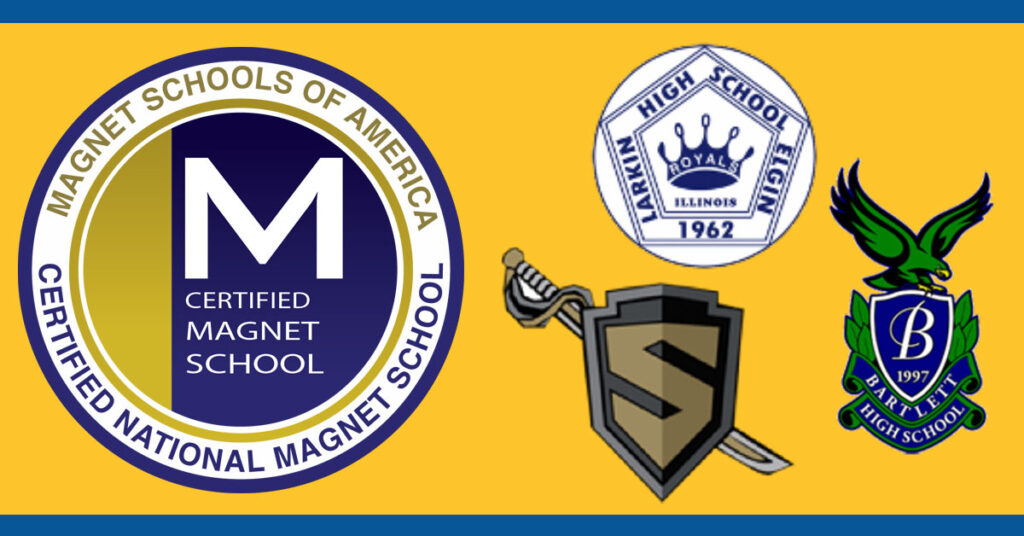 Bartlett, Larkin, and Streamwood High Schools are now nationally certified magnet schools! The certification is another way in which School District U-46 continues to prepare students for success after high school, either in a career or at university.
In addition to the magnet school curriculum, U-46 has partnered with Alignment to enhance their educational pathways for students not part of an academy. Through the educational pathway program, Alignment placed students from all five high schools in summer internship programs throughout the community. The internships offered real-world experience in many different industry clusters.
For eighth graders, their first educational pathway opportunity will be Explore 2022, taking place October 6 at the NOW Arena. Explore is a career showcase that gives students the opportunity to experience a variety of career paths, while also showing them the connection between academics and available career paths.
For the full article, click here