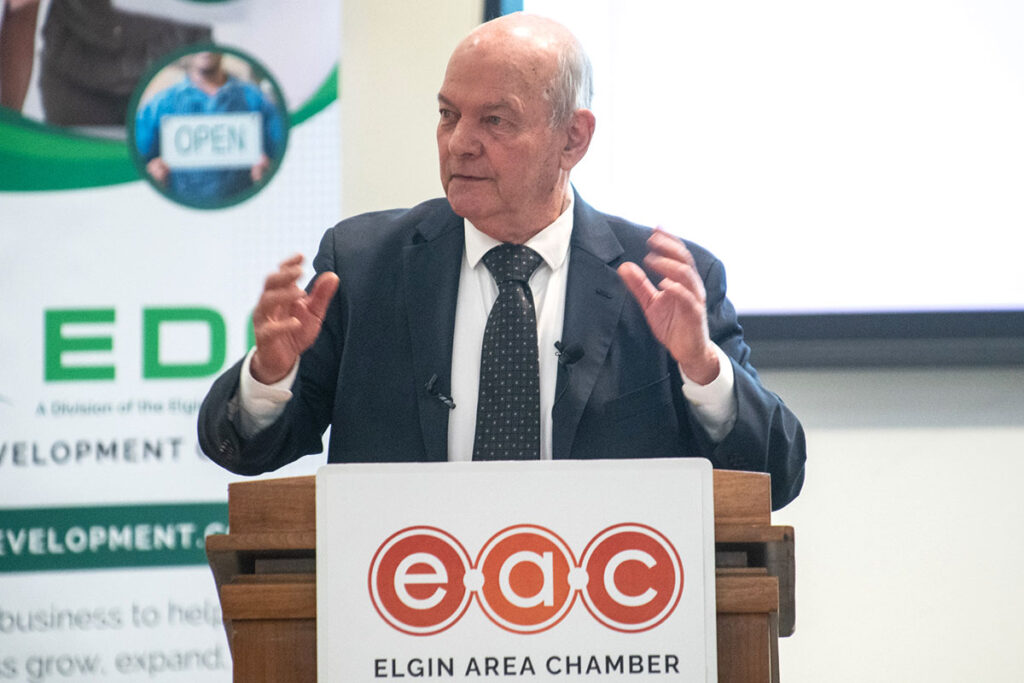 In his annual state of the city address, Mayor David Kaptain cited strong partnerships with community partners as a reason for Elgin's success. Alignment Collaborative for Education is proud to be one of those partners.
"Workforce development and business retention have resulted in a growing city, a healthy city," Kaptain said during a breakfast sponsored by the Elgin Area Chamber at Elgin Community College. "We've done a really good job of doing balanced, diversified growth." He said the city's focus on education in the last seven years and the efforts of Alignment Collaborative for Education are helping to create employees to support the growing business community.
"We are creating a workforce that will provide workers at all levels," Kaptain said, adding that the group's work has been recognized by the United Way, which gave it a $150,000 grant to continue improving workforce education.
Read the entire Daily Herald article by Rick West here.