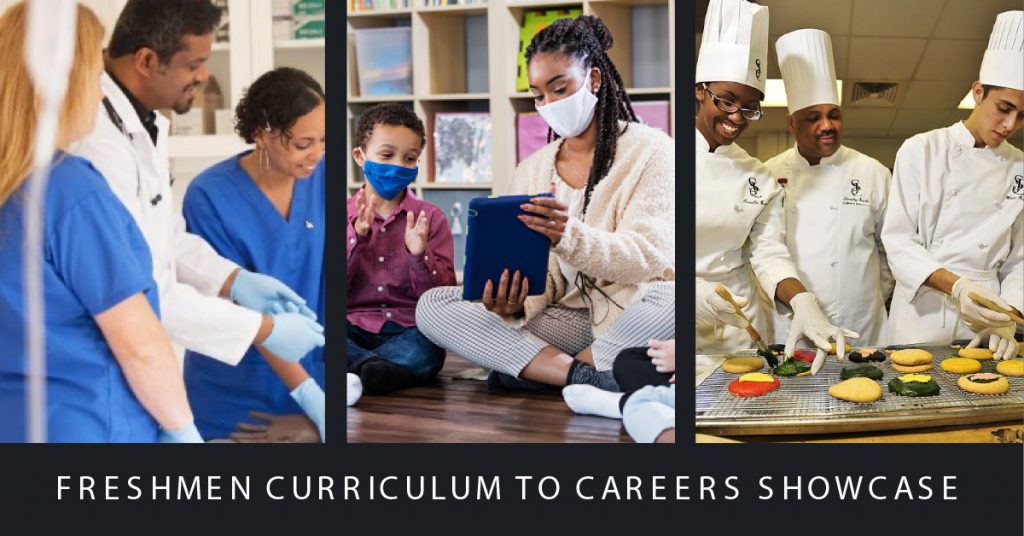 By Mike Danahey
Elgin Courier-News | Oct 22, 2021 at 7:01 PM
Read original article

The Northern Kane County Regional Vocational System and the Alignment Collaborative for Education will host a Freshmen Curriculum to Career Showcase online from 6 to 8 p.m. Wednesday, Oct. 27.
The free event is open to any freshmen who is attending high schools in School District U-46, Burlington Central District 303, St. Charles District 303 and Dundee District 300. Parents and guardians are also encouraged to attend.
The showcase will provide course information for students who will be sophomores next year and explain how course selections might align with possible college or career options after high school graduation, a news release said.
Sessions will be provided on such professions as automotive technician; business and IT; digital arts; education and early childhood; engineering; health care; manufacturing; veterinary science; and welding. Students can register for sessions related to two fields.
To register, go to docs.google.com/forms/d/e/1FAIpQLSeeZQN6lXrlPOBnxAb6Znej-y9W6_IvvNQKcUiFKad1o0bg-Q/viewform.
For more information, go to northernkanepathways.com and www.align4edu.org or call 224-227-7534.