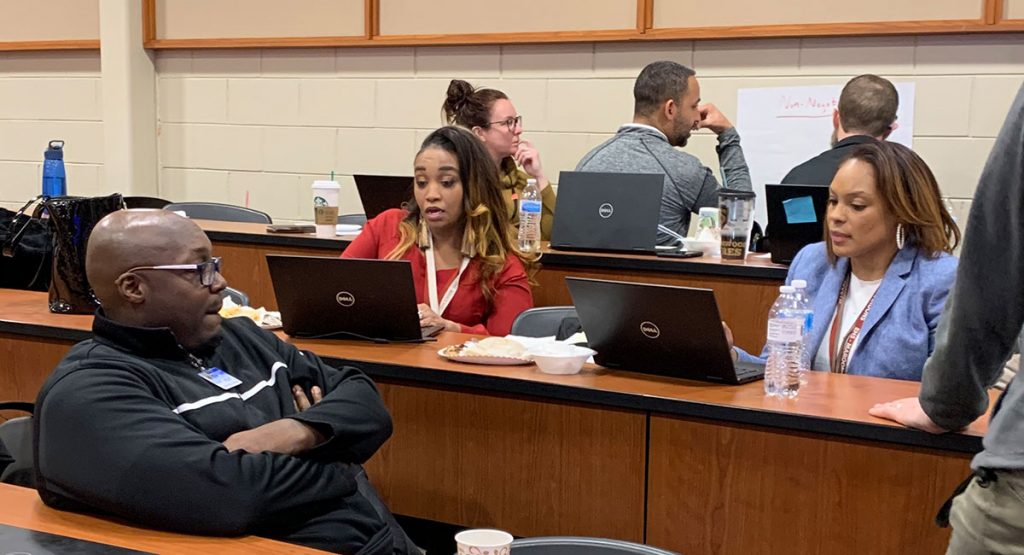 School District U-46 high school principals gathered on January 9th to collaborate with Alignment on a district-wide plan to implement work based learning opportunities for all students.  The plan will follow guidelines established in the Illinois Postsecondary and Career Expectations (PaCE) framework, ensuring students meet career-related benchmarks at each grade level. 
A pilot will launch in February 2020 with career panels in all five high schools and the Dream Academy. Throughout the remainder of the semester, the pilot will include industry tours and job shadowing experiences for sophomore students, an expansion of the 40-hour internship pilot for junior students, and a job fair for senior students intending to enter the workforce immediately following graduation.
The district-wide work based learning plan will be a key component to the U-46 Educational Pathways implementation to support U-46 College and Career Academies.
"We are hoping to empower students to explore a field of interest and learn more about themselves in the process," says Assistant Superintendent for Secondary Education Lela Majstorovic. "The end goal is not simply graduating from high school; the end goal is for our students to graduate with a plan and multiple options for the next step in their journey."