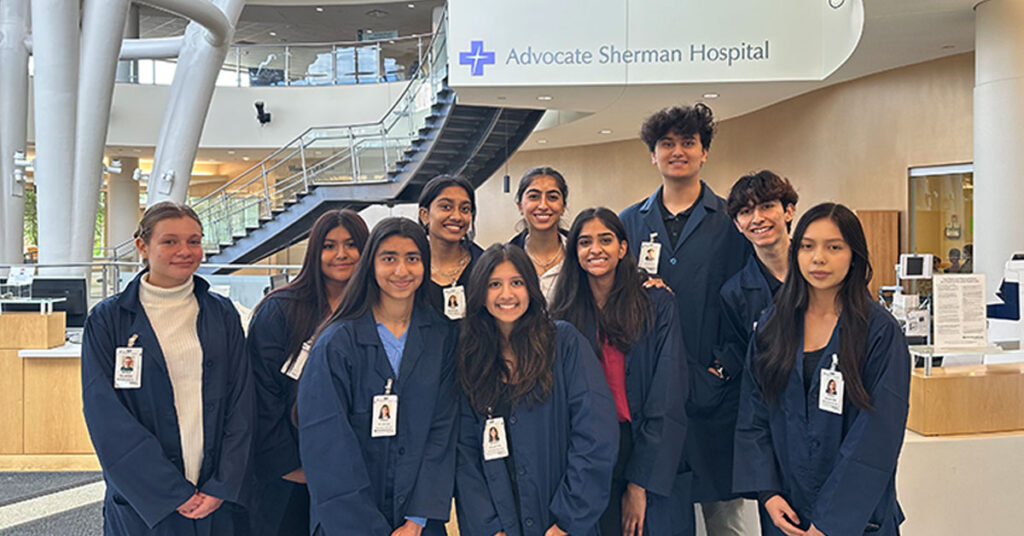 New Internship Opportunities Offered in 11 Career Fields
Alignment in partnership with Northern Kane County Region 110 and School District U-46 is offering more than 80 paid summer internship opportunities to high school students from school districts U-46, 300, and 301. Eleven career fields are highlighted this summer such as the new pilot program in pharmacy sponsored by Advocate Sherman Hospital. Elgin Sweeper has expanded its internship opportunities to include both engineering and welding experiences. Once again, Hampton, Lenzini and Renwick, Inc. in partnership with Judson University will provide 15 students experiences in architecture, civil engineering, and design. These are just a few examples of what the summer has to offer to high school students.
Stay tuned to learn more about these internships, the hosting organizations, and the students excelling through these experiences.
Thank you to the following organizations and our school districts for hosting these career exploration opportunities:
Advocate Sherman Hospital
Alignment Collaborative for Education
ALTA
The Atrium at Oak Crest Residence
Bartlett Park District
City of Elgin
Downtown Neighborhood Association
Elgin Area Chamber of Commerce
Elgin Partnership for Early Learning (EPEL)
Elgin Sweeper
Hampton, Lenzini and Renwick, Inc.
Hanover Township
ITW Shakeproof
Judson University
Northern Kane County Region 110
Office of State Representative Anna Moeller
Reishauer
School District U-46
Streamwood Park District
Talent First
Taylor Family YMCA
Village of Bartlett
Well Child Center
79Ratio