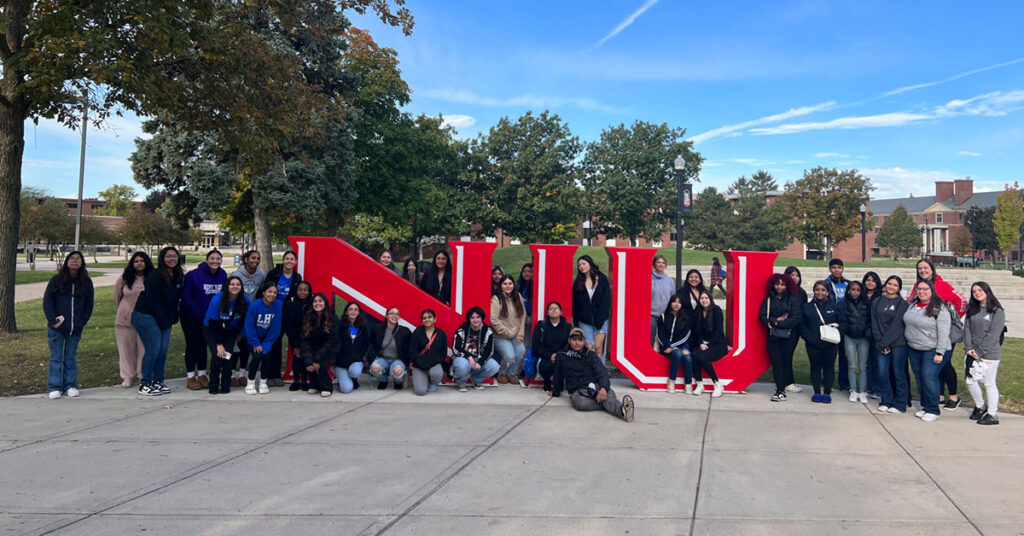 On Wednesday, October 18, students from School District U-46, District 300, and District 301 spent the day at Northern Illinois University's Teacher Pipeline Conference. The morning started for students from Larkin, Elgin, Dundee Crown, and Central with a keynote address, followed by various breakout sessions. Students finished the day listening to a panel of current education students who talked about classes and postsecondary advice.
"A day like today is important for two reasons," says Jason Kline, Senior Director of Learning Partnerships at NIU. "The teacher pipeline pathway work that we all partner in is critical for ensuring high-quality teachers that represent our diverse student population. The second reason is being sure that NIU attracts students that represent this regional diversity with success for all students being central to our mission."
Thank you Northern Illinois University and Northern Kane County Region 110 for your partnership hosting this event!