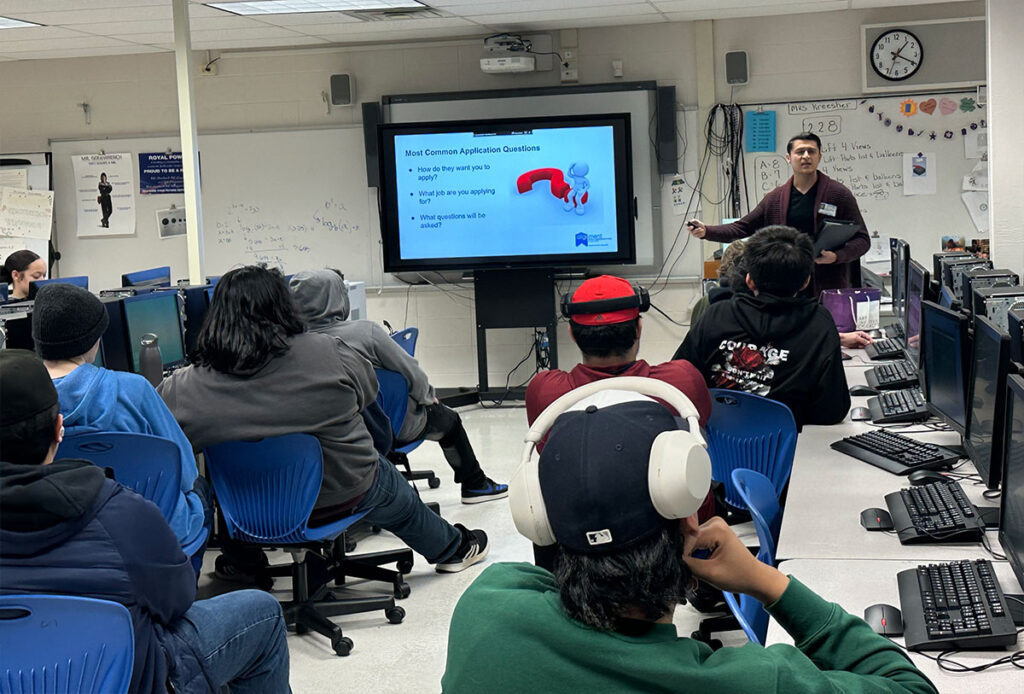 Over 500 High School Students Ready to Develop Resumes and Prepare for Interviews
To prepare interested juniors in applying this spring for summer internships and to help seniors seeking employment after graduation prepare for the senior job fair on Thursday, April 20, Alignment provided U-46 students with work-based learning skills including an application, resume and interviewing skills workshop. Alignment's program manager, Edgar Montes, led students in a discussion of application tips, resume development, and interview preparation.
Alignment is also offering interested students the opportunity to have their resumes reviewed and edited by local human resources partners within the Alignment Collaborative to include Gail Borden Public Library, Junior Achievement, and the Society of Human Resource Management (SHRM) for a three week period during mid February thru early March. Over 500 students to date have attended the initial application, resume and interview workshop, and we are looking forward to the opportunities they have to use these skills applying for internships and summer jobs.