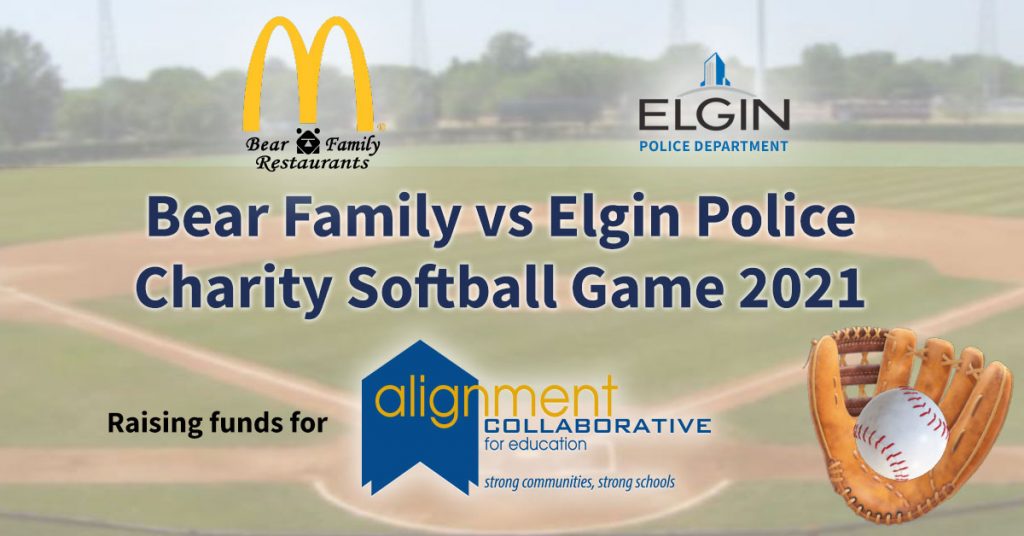 Alignment Collaborative Selected as Featured Charity
Bear Family and City of Elgin Police Softball Game
September 13, 2021, 6:00 to 8:00 pm
Alignment is excited to be the featured charity for the Bear Family and Elgin Police Charity Softball Game rescheduled for September 13th from 6:00 to 8:00 pm at the Elgin Sports Complex.  Our partners, the Bear Family and the City of Elgin Police, will donate all proceeds from concessions and the 50/50 raffle to Alignment's work in our schools and the community.
Your donation via our website of just $10 to the 50/50 Raffle benefits our earliest learners and our middle and high school students as they prepare for academic and career success. Raffle tickets will also be available at the event.
We look forward to seeing you!